04/10/2019
Current trend
The US dollar against the Canadian, like with most major currencies, is in a lateral trend.
For a long time, the pair has been trading within a wide channel of 1.3465–1.3300, gaining and losing up to 200 points in a few days. In April, the instrument moved from a wide channel to a narrower one, trading within 1.3375–1.3300. Yesterday, the pair once again tested the key support level of 1.3300, but, having failed to break it down, consolidated above. The Canadian dollar was supported by data on GDP and major indices, while the USA showed strong releases on the labor market and industrial orders.
Today and in the second half of the week, there will be a number of key publications from the United States, namely data on inflation, main indices, and the FOMC minutes. These releases may give support to the pair.
Support and resistance
In the medium term, the US currency is expected to recover and grow to 1.3375, 1.3450, 1.3465. In the future, one can expect a key resistance level to be taken, followed by the movement to historical highs (1.3600, 1.3660, 1.3790).
Technical indicators on D1 chart and above confirm the growth forecast: MACD indicates the high volume of long positions, and Bollinger Bands are lined up horizontally, indicating a continuation of the lateral trend.
Support levels: 1.3300, 1.3250, 1.3160, 1.3100, 1.3060.
Resistance levels: 1.3350, 1.3375, 1.3410, 1.3450, 1.3465, 1.3530, 1.3600, 1.3650.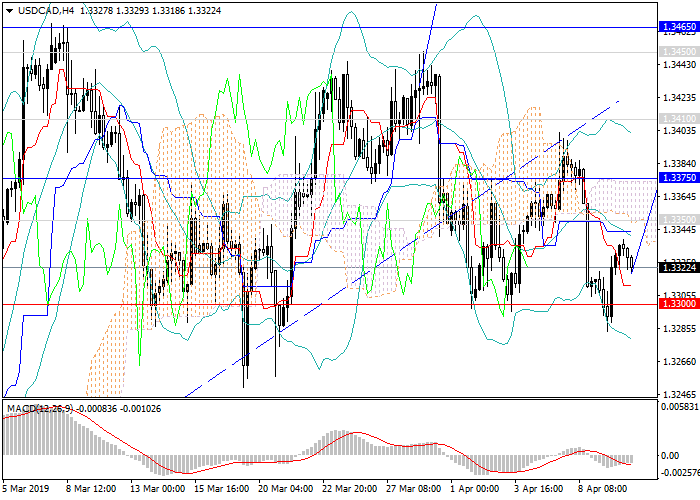 Trading tips
Long positions may be opened from the current level with the target at 1.3465 and stop loss at 1.3240.